The Giant Cask is a unique piece created by Elvira Gazizova and Sergey Sidorov, founders of the company SemFor and wine club iWinemaker.
An adventure, a challenge :
    A mosaic of 154.80m2 ;
    Created from 285,000 wine corks ;
    For a Cask of 9m in height and 17.20m in circumference.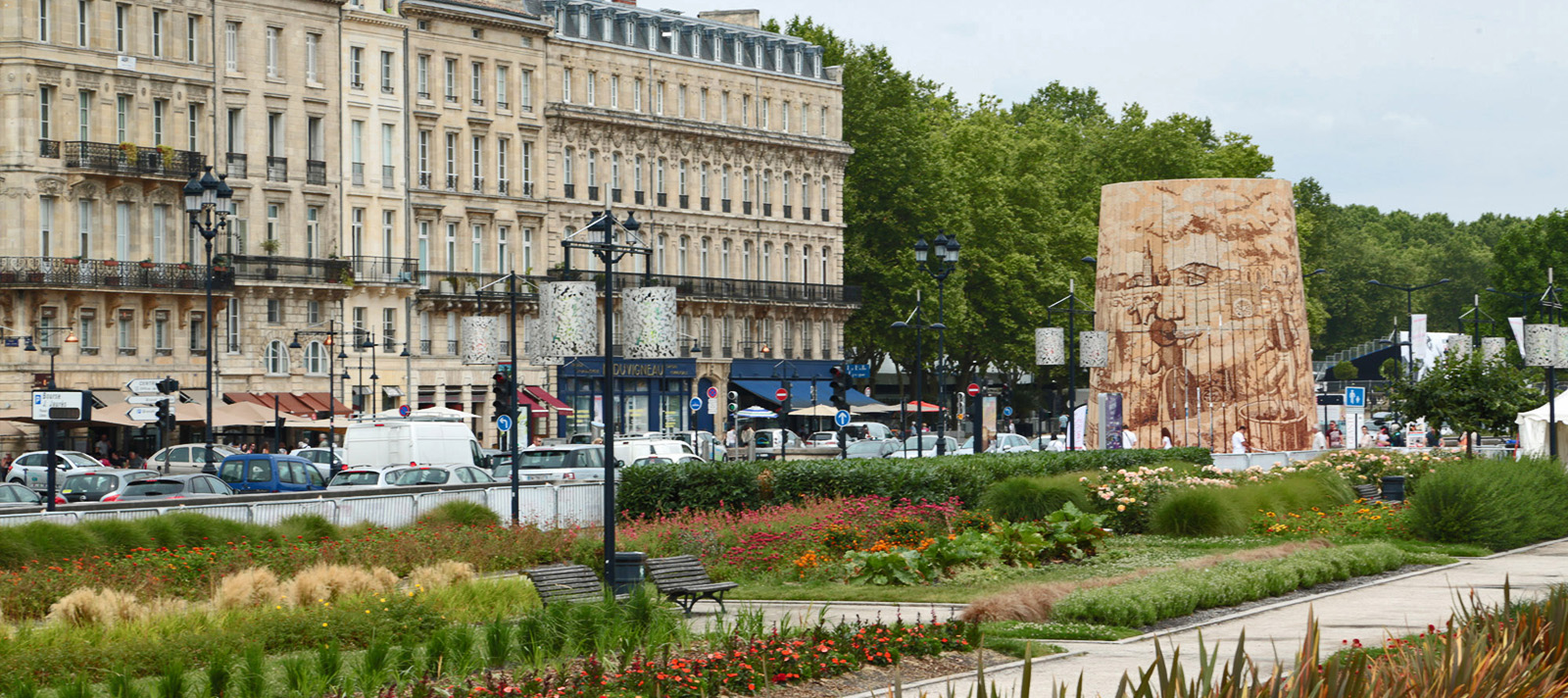 Giant Cask © Photo: Laurent Meunier
All these characteristics permitted the Cask to beat the previous record, established in 2008 by Albanian artist Saimir Strati, with his fresco of corks measuring 91.87 m².
The Giant Cask was on display for the first time on the Quays of Bordeaux during Bordeaux Wine Festival, from the 26th to the 29th of June 2014. More than 500,000 people had the pleasure of discovering this original work of art. After the festival the Giant Cask left the town of Bordeaux for the workshop of Nadalié cooperage in Ludon-Médoc to stay there until April 2022. In May 2022 the artistic work Giant Cask leaves the physical world to join the digital world.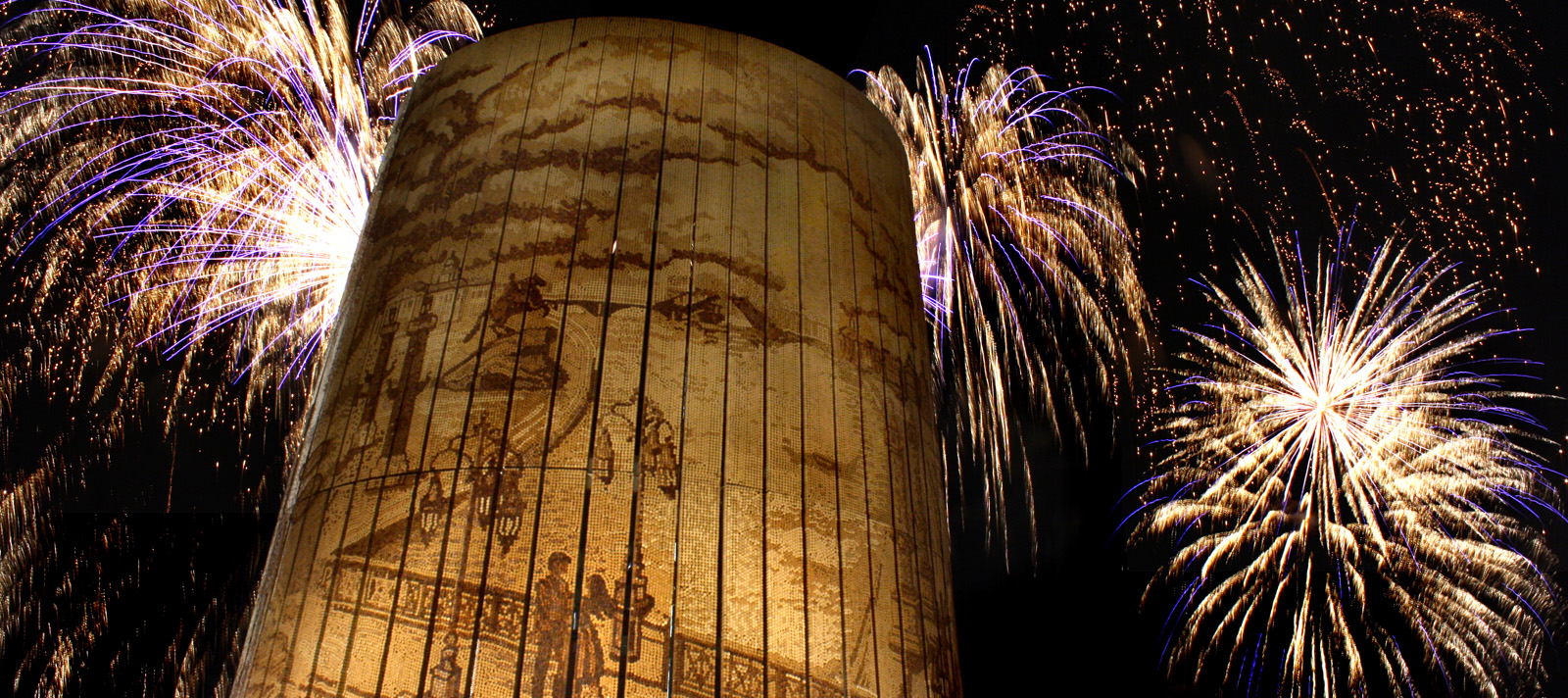 Giant Cask © Photo: Cosette Givernaud
The sides of a "Giant Cask" were decorated with mosaic. New and old wine corks were used for its creation; these were sorted by color (maroon, black, dark red, light red, dark purple and light purple) and size. The illustrations for the Barrel were created by the Russian artist Natalia Golovanova. The mosaic consisted of three canvases, all united under one theme – Aquitaine: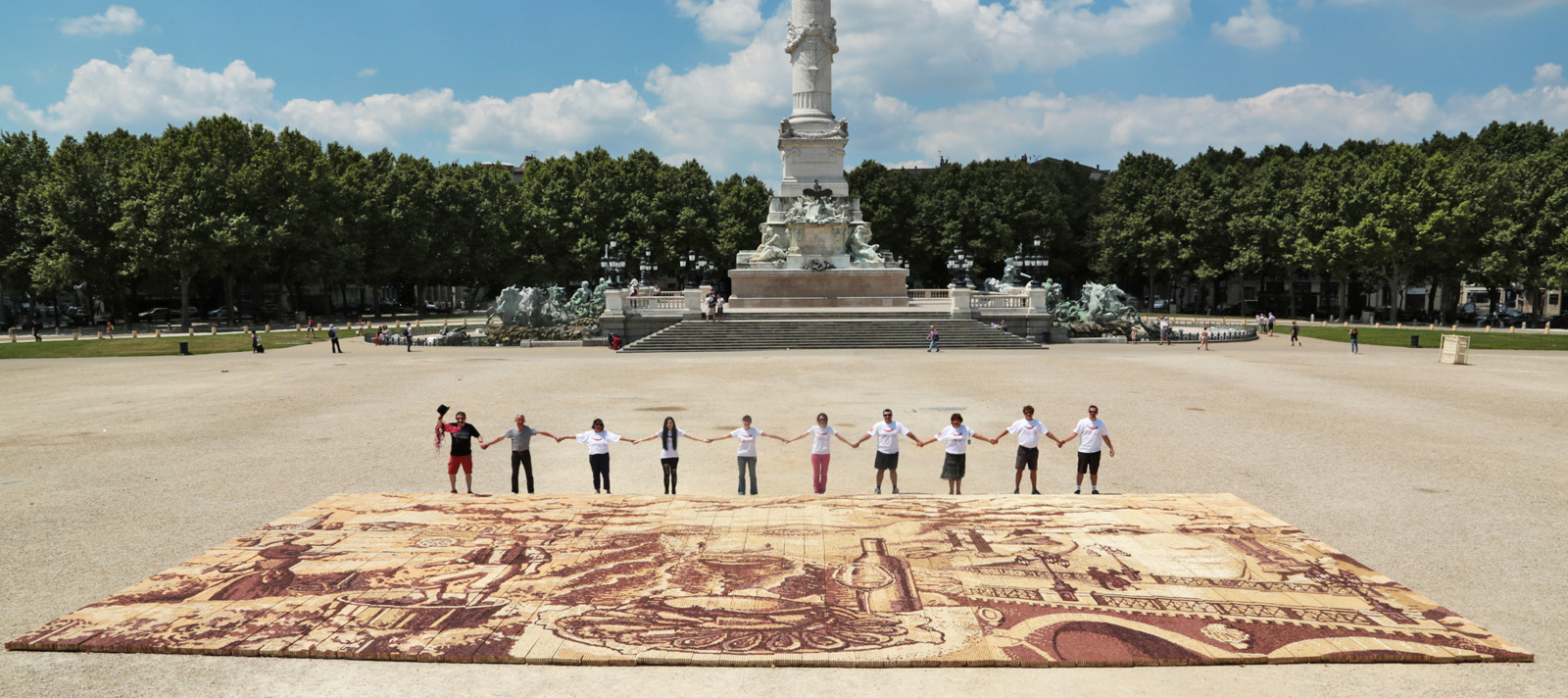 Giant Cask © Photo: Laurent Meunier
Bacchus and his heritage (9m high and ~5.7m wide) ;
Neptune in his Atlantic kingdom (9m high and ~5.4m wide) ;
Venus between two rivers (9m high and ~6m wide).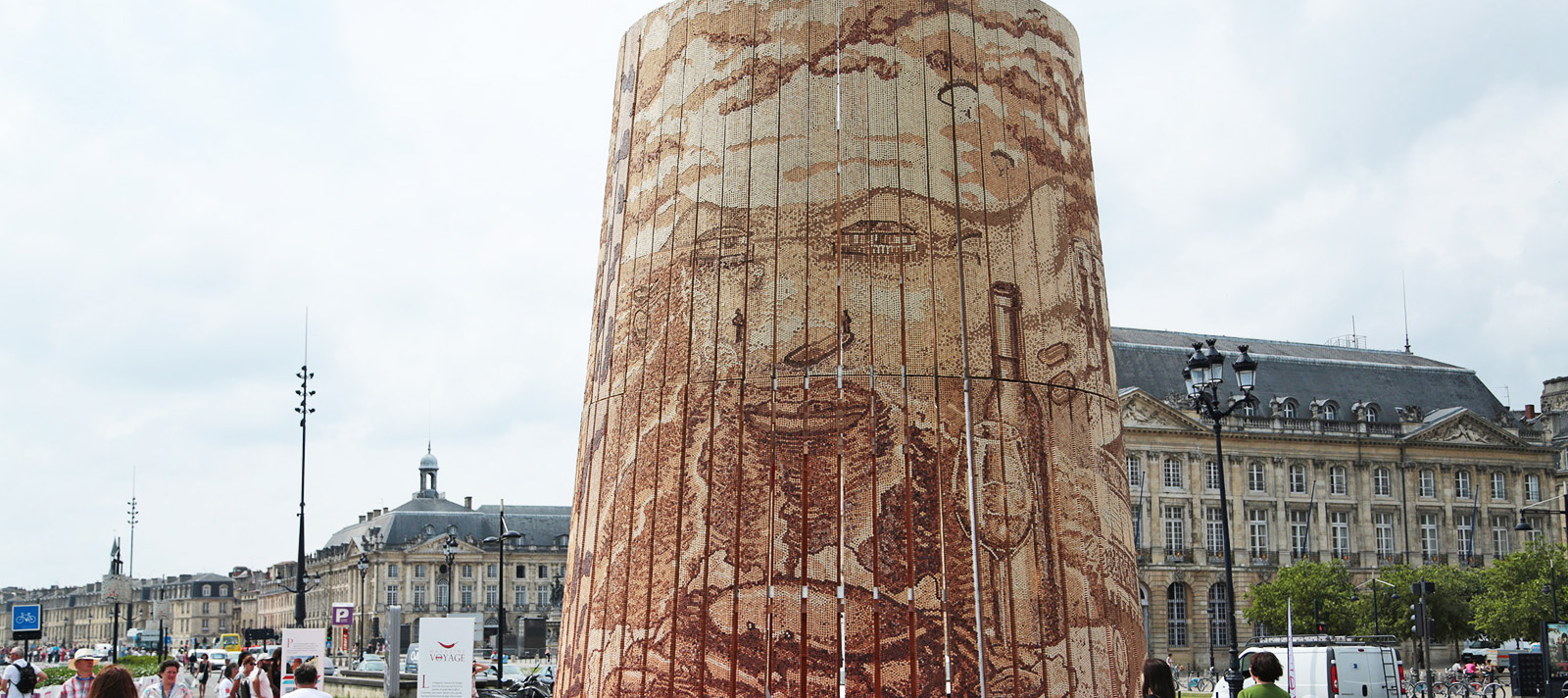 Giant Cask © Photo: Laurent Meunier
To complete this gigantic, ambitious and unique project, much patience, tenacity and determination was required. A big thank you to Nadalié cooperage and to adhesive manufacturer AEC Polymers, as well as to our team of volunteers, without whom this great artistic and human adventure would never have been achieved.
Giant Cask © Video : Laurent Meunier, music: Jacques Tellitocci, "Rapanuï" и "Cheval vapeur"